The Z+ range of high voltage programmable power supplies available from PPM Power now includes higher power units and a higher range of voltages.   The 200W and 400W units are now available with output voltages of up to 160, 320 and 650V DC – extending the range well above the previous 100V DC limit.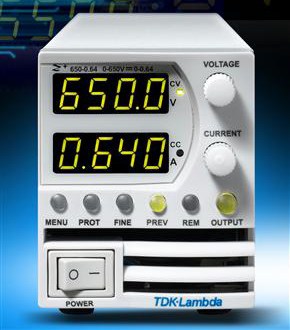 In addition, 600W and 800W units have now been launched. These new products share the same features and compact dimensions as the other Z+ power supplies and achieve efficiencies of up to 89%.
The Z+ range is now better suited for use in higher voltage applications such as deposition processes, ROVs and ATE systems as well as general laboratory and industrial use.  The units can operate in either constant current or constant voltage modes and accept a universal (85-265Vac) input. Higher power systems can be achieved by connecting up to 6 units in parallel in master-slave configuration. All models can be programmed via the front panel or remotely by using the built-in USB, RS232/RS485 or analogue control interfaces.