Introduction
PPM Power is a division of Pulse, Power & Measurement Ltd (PPM) and has been a leading UK specialist distributor of components and systems for high voltage, pulsed power and power electronics since 1994. Products include high voltage power supplies, semiconductor modules, switches, capacitors, connectors and resistors as well as programmable power supplies and cooling solutions to support high voltage, pulse power and analytical instruments applications. Many products are available in custom variants or bespoke solutions.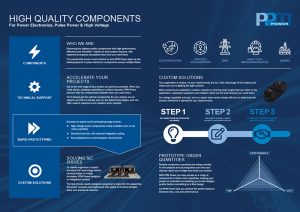 Download the brochure
PPM Power products are suitable for a number of markets and applications. Please click on the links below to jump to more information.
Electric Vehicles
PPM Power can provide all the key components for high performance power conversion applications in the Electric Vehicle (EV) sector, such as traction inverters, DC/DC and battery charging. Standard and custom products are available including: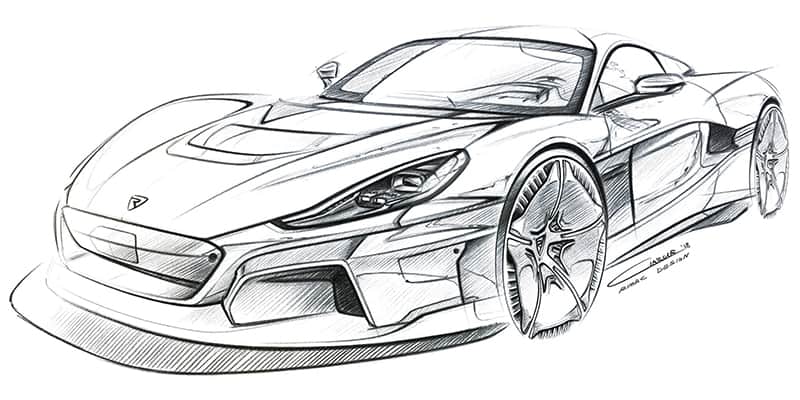 Click here for all products for the Electrification of Automotive and Aerospace sectors.
Analytical Measuring Devices
Analytical measuring devices require power supplies with high accuracy, stability and low noise performance in compact form factors. Reliable high voltage power supplies are pivotal to mass spectrometry, scanning electron microscopy, electron beam lithography, gel and capillary electrophoresis, plus many other analytical applications.
Grid
PPM Power can provide products for high voltage electric power transmission networks. Electric power systems have evolved with interconnections of renewable energy and grid simulation is important for verification tests. High voltage AC breakers are needed to strengthen the power grid and improve flexibility to cope with changing power demand.
Subsea
Subsea and shipboard power supplies are used to supply power to compressors, pumps and other electrical components used in offshore, onshore and shipboard applications, in both shallow and deep water subsea installations. They have strict requirements for harmonics and are often used in harsh environments. The latest power conversion technology enables an array of offshore instruments to provide continuous acquisition of real-time data in one of the world's most inaccessible, difficult-to-study environments over thousands of kilometres. Other components used in subsea applications include:
Particle Accelerators
The right magnet power unit delivers high-precision current coupled with excellent long-term stability and high dynamism. The fast and ultra-precise control and current measurement needed for this require specialist expertise and the right choice of components. PPM Power supplies a wide range of power supplies for magnet applications, as well as other products for the particle accelerators market including: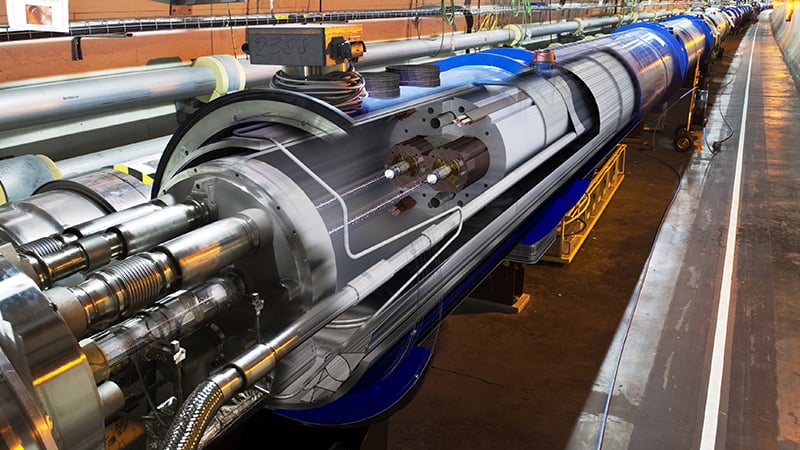 Source: CERN
Accreditations, Memberships and Quality Assurance
PPM Power is a division of Pulse, Power & Measurement Ltd (PPM) which was founded in 1994.
Pulse Power and Measurement is certified to the ISO 9001 quality standard and a Gold Investor in People. The company also holds a Cyber Essentials Plus certification.
Guaranteeing its quality processes, products and workmanship, PPM is certified to the latest ISO quality standard: ISO 9001:2015. The company has been certified to ISO 9001 since 2005. The certified quality management systems have been refined for flexibility and efficiency, and produce a high quality, high reliability, low cost and diverse product range. The applications engineers work closely with customers to understand system requirements and to specify the correct product for each application.
PPM has been an accredited 'Investors in People' organisation since 2004. The company sees the training and development of its people as a key element to the success of its business model and aims to provide customers with the best level of service possible. In November 2016, PPM was very proud to receive the Gold accreditation of Investors in People.
Our JOSCAR registration demonstrates our commitment and credentials to the aerospace, defence and security industry. JOSCAR collects, validates and maintains our information as a supplier, which can then be used by buyers to help with procurement compliance. This streamlines assurance processes and minimises administration.
PPM Divisions
In addition to PPM Power, there are three other Pulse Power and Measurement business divisions: