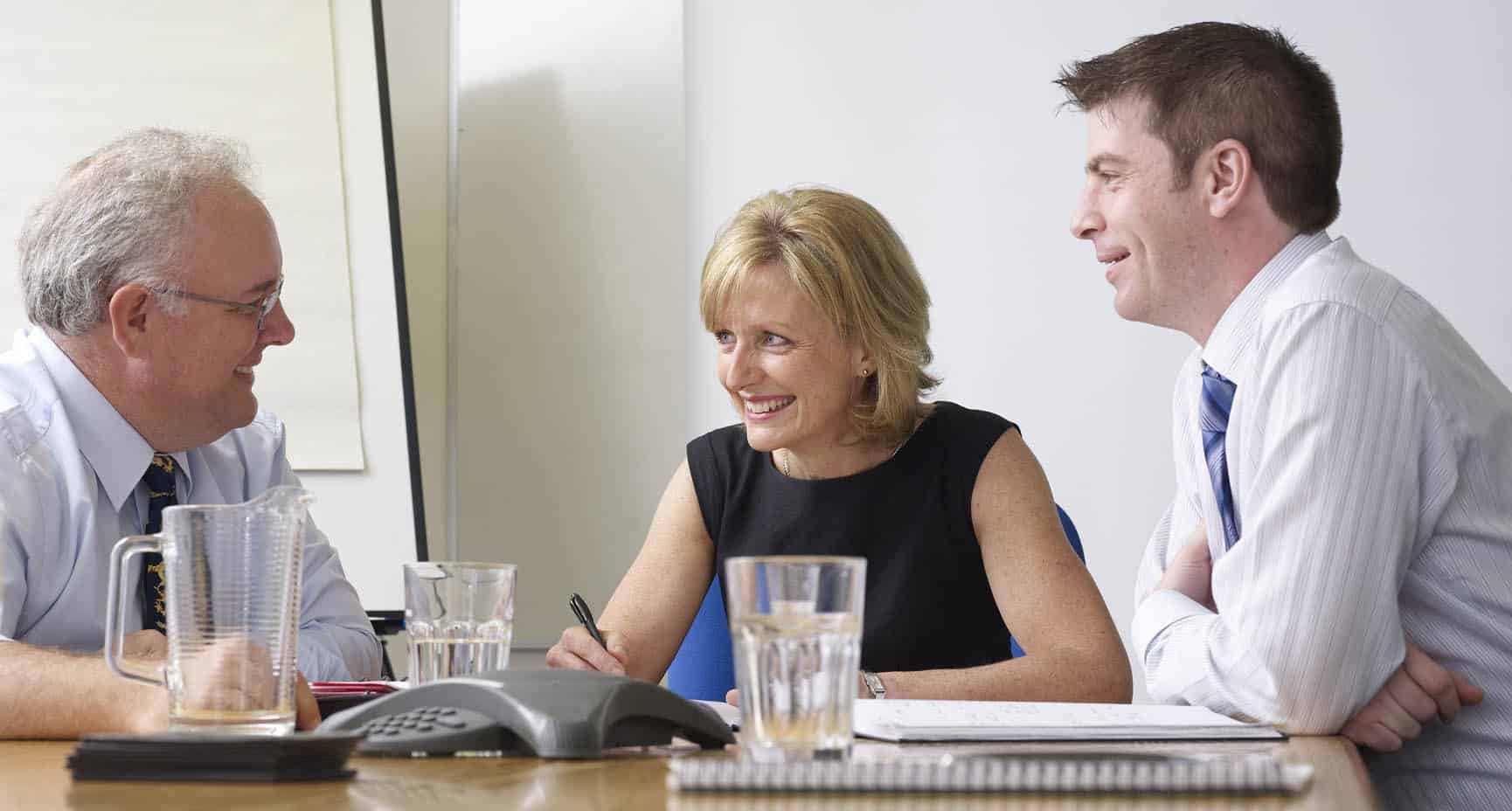 Vacancies at PPM
PPM is currently recruiting for the following vacancies:
Business Development Manager – PPM Power
Business Development Manager – PPM Systems
Product Manager – ViaLite Communications
IT Manager
If you would like to send us your CV, please email it to pippa.seager@ppm.co.uk. No speculative recruitment agencies, please.
Business Development Manager – PPM Power
Purpose: Design-in PPM Power's product offering
Location: Flexible as this is a field sales position
Reporting to: Sales Director – Power
PPM Power provides market leading components and subsystems to the energy, automotive, industrial and major science organisations in the UK. PPM Power engages at all levels with the high voltage and power electronics community.
We are looking for an entrepreneurial person who wants to use their sales talent to build upon a business which is already well established. Essentially you must have an active interest and knowledge in physics, electronics or similar subject.
RESPONSIBILITIES:
Sales:
• Seeking new customers
• Prioritising incoming enquiries
• Developing long term customer relationships
• Developing long term principal relationships
• Making pricing decisions to meet business objectives
• Being a technical authority for key products
Business Development:
• Identifying new principals and products to complement and enhance our current range
• Attending industry relevant exhibitions, conferences and events
• Bringing market information back into the team
Skills/Experience/Qualifications:
• You should be degree-qualified in electronics engineering, physics or maths
• Technical, design-in sales experience is an advantage
• You may have product knowledge in a range of areas ideally: power semiconductors; high voltage power supplies; resistors; capacitors and/or magnetics
Whatever your background, it's crucial that you're flexible and proactive with a keen interest in customer's problems and helping them to find solutions.
Required Behaviours:
• Talking to people face to face, listening
• Prioritising tasks and making decisions on where to focus your energy
For more information and to apply, please email pippa.seager@ppm.co.uk – No agencies please.

Business Development Manager – PPM Systems
Purpose of Job: To sell integrated systems for the use in communications to Military and Defence primes with 2-3 year lead times. Identifying where the next projects are and develop long-term relationships with key people to ensure they think of you first.
Location: Watchfield
Reporting to: Neil Seager, Head of PPM Systems
PPM Systems has 25 years' experience in RF design and systems integration, specialising in RF over fibre, custom design, and software defined survey equipment for electronic warfare, surveillance and communications. Products include; antennas & remote antenna systems, filtering and signal conditioning; signal generators and spectrum receivers/decoders; and RF over fibre radio range extension. We are well known for our ability to deliver User focused solutions within very challenging timescales.
RESPONSIBILITIES:
Manage the complete contracting process from the point of opportunity identification (pre RFI/ITT) through signature of contracts to contract closure, ensuring PPM meets all its customer contractual obligations including ongoing integrated logistics support:
Create network of relationships with government departments and industry suppliers
Identifying which opportunities play to PPM's strengths and business strategy (in both near/medium term) and actively develop relationships to ensure PPM is considered and supported as a supplier.
Pick up on key comments made in meetings and interpret what it means for future projects
Writing proposals including integrating equipment from other defence contractors in response to ITT's, RFI's and research portals (R-Cloud/EW&C)
Preparing commercial costings for development projects
Plan and lead, as appropriate, the conduct of commercial negotiations, at both pre and post tender stages with government departments (mostly MOD)
'Join the dots' between the User, DE&S and DSTL.
Remind new MOD staff what projects were important to their predecessors and why
Motivate Development/Engineering team throughout the development project
Identifying equipment from other suppliers that can be integrated with PPM's offering and build relationships with such suppliers/principals e.g. Antennas, processing elements, FEDs.
SKILLS/EXPERIENCE/QUALIFICATIONS:
At least 5 years' experience in selling electronic RF or networks systems to the defence industry or industrial OEMs.
Clear view of the structure and workings of MOD, Army, and Security Services departments
Be able to fully understand the engineering/technical challenges of the customer (actual needs not customers perceived needs)
Understanding of RF over fibre technology
Excellent proposal writing skills
Excellent negotiation skills
Confident presenter
Ability to identify and put together ILS opportunities
Highly developed project management skills
Electronics Engineering degree
PERSONALITY/CHARACTER
Entrepreneurial flair and commercially astute
Tenacious in winning business and fulfilling contracts
Leadership skills – leading the team to get the contract completed and delivered
Excellent customer relationship building skills
Fanatical about detail and following up on commitments.

Product Manager – Vialite Communications
Purpose of Job: Provide Product Management, including technical marketing content to drive sales of the ViaLite product brand.
Location: Shrivenham Hundred Business Park, Watchfield, Swindon, SN6 8TY
Reporting to: Director of Sales – Vialite
ViaLite designs and manufactures RF over fibre products for a range of applications, including satellite ground stations, outside TV broadcast, GPS, telemetry, and other communication gateways. ViaLite is recognised for its product quality and reliability (99.999%), and has played a fundamental role in driving the industry forwards with new developments and services.
RESPONSIBILITIES:
Product Management:
Tracking market trends and opportunities covering RF over Fibre market in Satcom, Broadcast, GNSS timing and other related markets
Collating new product concepts and product enhancements, building in competitive advantage
Building requirements specifications and business cases for New Product Introduction (NPI)
Ownership and development of Product Roadmap, in agreement with Engineering department
Provide support through the NPI process through to Engineering and Product completion
New product sales enablement including; direct & reseller sales presentations, value proposition, training & training materials, webinar, datasheets, product configurator, pricing, marketing collateral, introduction into key customers etc.
Practically demonstrate all features of the Vialite product range
Sales & Marketing Support:
Support marketing to plan and attend major shows including targeted message delivery and provision of relevant ViaLite hardware on exhibition stands.
Write content for the ViaLite website including white papers and case studies, and emailer updates and provide targeting advice to marketing
Plan and execute launch of new ViaLite products with the support of marketing.
Support Sales team on large RFP and customer bids
Other Activities:
Cover for supporting sales technical calls
Other tasks that may be needed to support the business
SKILLS/EXPERIENCE/QUALIFICATIONS
Degree ideally in Electronics, Computing, Mathematics, Science or equivalent
Minimum of 5 years post qualification experience, with experience including Wireless communications (e.g. Cellular, Satcom, or Broadcast) & Product Management. Should be conversant with basic RF (Radio Frequency) principles.
Good written and spoken English
Warm outgoing personality
Enthusiastic about customers and their needs
Excellent Excel, Word, Visio and general IT skills
REQUIRED BEHAVIOURS:
Customer Focus – Understand that Vialite customers demand superior performance, high reliability products, and customer centric approach. Be prepared to visit interesting and challenging customer environments
Flexibility – Be able to juggle many projects and requests at the same time. Be able to travel UK and overseas (including long-haul), sometimes up to 2 weeks in each month.
IT Manager
Purpose of Job: Supporting the development, delivery, maintenance support and upkeep of a growing Company's IT systems and infrastructures (software and hardware) ensuring continuous improvements for staff and customers. Implement security measures to IT systems as required by Defense companies.
Location: Shrivenham – office based.
Reporting to: Managing Director
RESPONSIBILITIES:
Maintaining and building on the IT systems already in place
Further integrating different systems to improve workflow automation (examples are new production and engineering documentation and requirements management tools and existing ERP and CRM systems)
Spread sheet and algorithms to support Sales and Engineering (e.g. price lists)
Supporting the IT infrastructure to ensure it is fit for purpose and meets the current and future needs of the business (paying particular attention to hardware/software and software/software integration and compatibility strategies)
Hands-on maintaining all IT systems and equipment (hardware and software), including MS Dynamics CRM, MS Office, SYSPRO 6.1 ERP
Integrating new systems and delivering training to staff on new and existing systems
Maintaining all IT and Communications hardware & software
Ensuring that systems, data and IT equipment are secure
Developing new applications and systems to enhance our business
Dealing with networking and hardware planning and maintenance
SKILLS/EXPERIENCE:
Excellent knowledge of computer hardware/software systems
Experience of Microsoft Windows and MacOS
Microsoft Dynamics CRM development and integration would be an advantage
MS Office including on premise Exchange
Experience of all areas of IT security (Anti-virus, data loss prevention, data security/backups etc.)
QUALIFICATIONS:
REQUIRED BEHAVIOURS:
Collaboration and communication – Your ability to forge lasting relationships with customers which are built upon mutual trust, open communication and sharing of information and success
Creativity and innovation – Possessing a passion for driving continuous improvement by spotting opportunities and seeking the views of others
Deliver on your promises – You demonstrate a can-do attitude and you drive to complete tasks and projects even when other opportunities arise which appear to be more interesting.