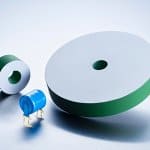 PPM Power offers two series of EBG resistors for applications requiring a high energy pulse capability. The CSR and CD series form part of EBG's ceramic carbon disc resistor range and have been designed to be an optimum solution for power electronics applications.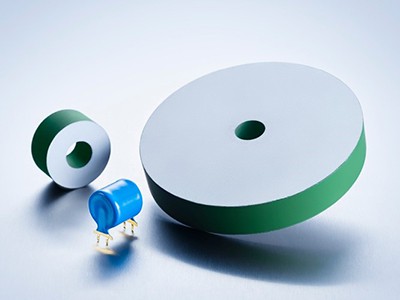 CD Series
The CD series of resistors have an energy rating of up to 111 kJ per device and a resistance range from 0.05 to 150 Ω. The resistance tolerances available are ±10 % and ±20 %. These resistors can be used in air, sulphur hexafluoride (SF6) and oil environments. The discs are typically mounted in arrays to provide the average power and energy absorption required by the application.
CSR Series
The CSR series is a PCB mount carbon ceramic resistor, with pulse energy rating up to 2950 J per device. The resistance range available is 1 to 700 Ω. Resistors in this series have a resistance tolerance of ±20 % standard, which can go as low as ±5 % on request and can operate in working temperatures of up to 150°C. The series also features an epoxy coating which offers good humidity resistance.
Ceramic Carbon Resistor Applications
The CD and CSR series of ceramic carbon disc resistors are perfect for transient loads and high energy pulses in:
Electrical transmission
Traction
Pulse power supply
Inductive heating
HV discharging.
To make an enquiry, contact PPM Power and our technical experts can help choose the best resistor for your requirements.
Useful Links
Carbon Ceramic Disc Resistors
High Energy Ceramic Disc Resistors