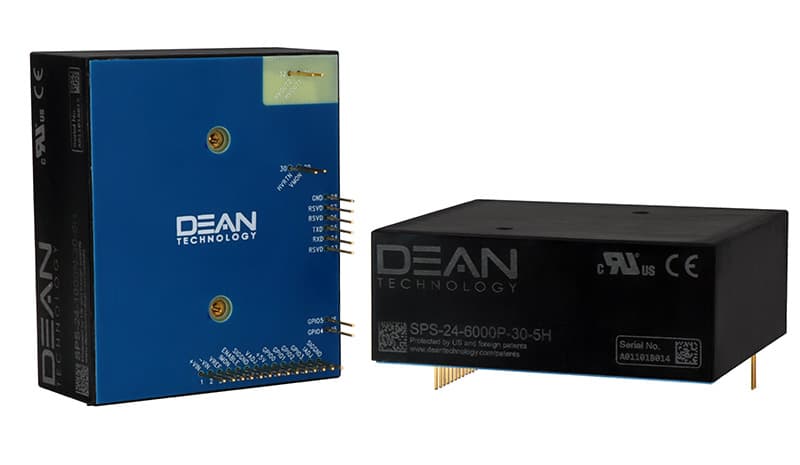 PPM Power brings the world's first digitally controlled high voltage power supply from Dean Technology Inc.
The new SPS series is part of the company's collection of standard DC/DC high voltage PSUs and features their evolutionary patented technology, which improves the capability and performance of the unit.
The world's most useful power supply
The on-board microcontroller has spare capacity, allowing it to control the devices in your application. This is achieved using a simple software change, rather than introducing external components. As an example, were the unit to be charging a capacitor, one of the digital IO pins can be used to trigger the discharge switch.
Reduce system development time
This truly unique product allows engineers to use software to modify the performance and features of the standard hardware. This means that users can produce custom solutions without requiring hardware spins or lengthy certification cycles.
The series supports 4, 20 and 30 watt outputs, with positive and negative 250 volts to 6,000 volts output. The output voltages of the SPS series can be adjusted through the digital interface or analogue pins, which can also adjust and monitor the current of all signals.
Users can also tailor high voltage designs to their end systems on software timelines and as a result, these final configurations can be installed in end systems seamlessly. The units are CE and UL certified, meaning immediate system integration is possible.
Features
The SPS series is a progressive PSU that also features:
ARC/Short protected
Encapsulated
Non-metallic case
Low ripple
Reduce warranty issues
The PSUs continuously log essential information, which can be used to help troubleshoot problems that the system may encounter.
Useful Links