If you need a high voltage source in your system or product, it can be provided using a simple to use DC/DC converter. The UltraVolt 
high voltage DC to DC power supply
range includes over 1,500 standard high voltage options. Therefore, to help speed your selection PPM has created these 7 key questions to enable us to find what you need.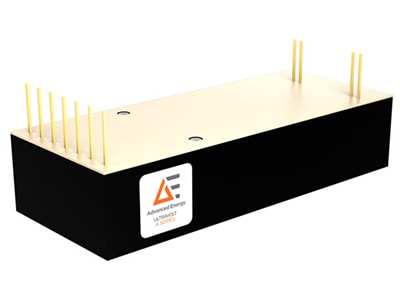 What input and output voltages?

Input: UltraVolt modules operate on DC input voltage (+5, +12 or+ 24 VDC)
Output: UltraVolt modules can produce High Voltages up to 60 kV

How much output ripple can you tolerate?
How much high voltage power do you need?

Maximum output power per DC/DC converter is 250 W (it is possible to parallel for higher power)

How many different high voltage outputs are needed?

UltraVolt products are mostly single output (with a few exceptions)

What type of mounting method is preferred? Chassis or PCB?
Polarity: Negative, positive or positive & negative output voltages?

Positive unipolar output => 0 to +10 kV DC, negative unipolar output => 0 to 10 kV DC
Bipolar output => -10 kV to +10 kV DC

How do you want to control it?

UltraVolt products only have analogue interfaces (with different capabilities)
By determining the answers to the above questions, PPM Power can find the ideal solution for your application; quickly and precisely matching system specifications for use in high voltage applications.
To find out more about high voltage DC/DC power supplies, or to discuss your requirements with our technical sales team, contact PPM Power today.