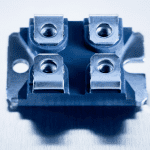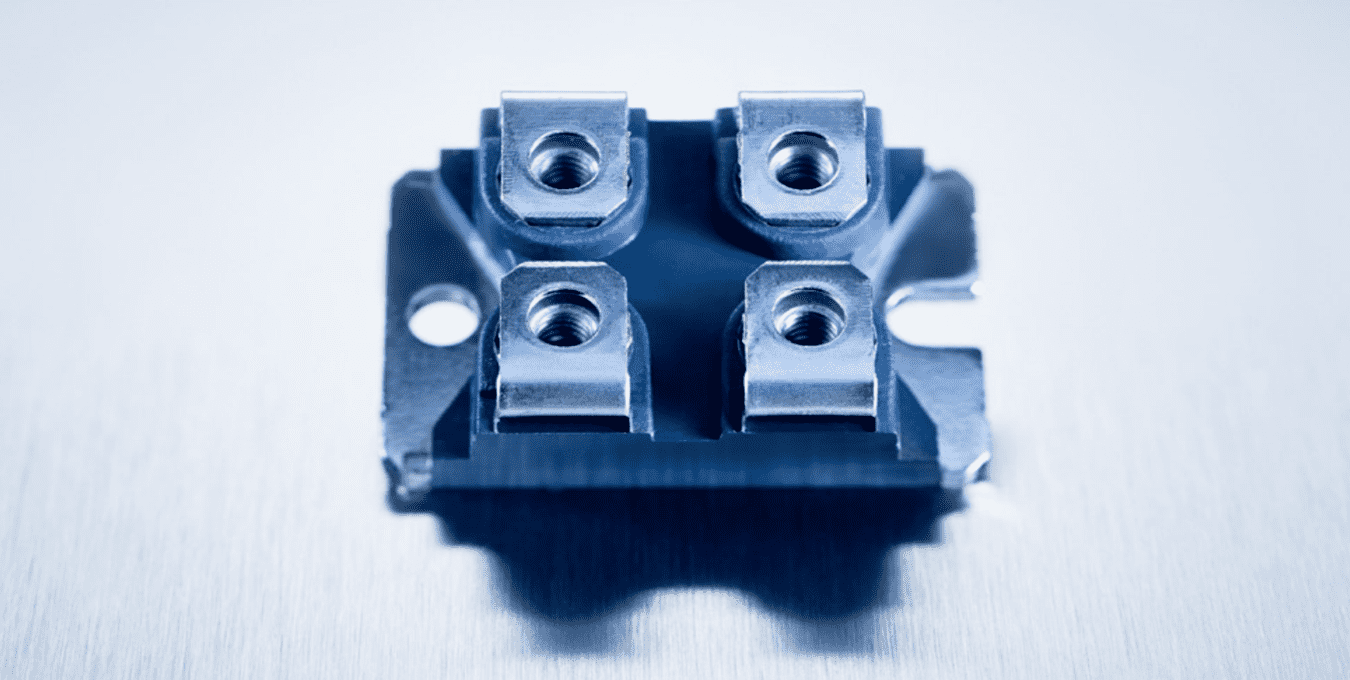 EBG has released a 600W version of the HXP thick film power resistor series. The HXP600 is capable of delivering 100% of its rated power at a bottom case temperature of 85°C. The non-inductive design makes the HXP series particularly well suited for high frequency and pulsed loading applications. Direct mounting on a heat sink means significant cost savings.
1 x 600W, 2 x 240W or 3 x 135W operating power
Non-inductive design
Materials compliant with UL94 V-0
Specification
Resistance tolerance: +/- 5% to +/-10%
Temperature coefficient: +/-250ppm/°C (other on request)
Maximum working voltage: 500V DC (higher voltage on request)
Power rating: 600W at 85°C bottom case temperature
Electric strength voltage: Dielectric strength up to 4000V DC against ground
Isolation voltage between R1 and R2: 500V (1000V on special request)
Partial discharge: 2kVrms
Rated power (%) vs bottom case temperature (°C)
Applications
The main applications are speed drives, power supplies, control devices, telecoms, robotics, motor controls and other switching devices.
Multiple resistor configurations
A standard offering can include up to three resistors in the same package. Configurations of 4, 5 and 6 resistors are also available on special request. The maximum working voltage is 500V. The ohm values available are 0.15kΩ to 5kΩ with tolerances of +/- 10% to +/-5%.
About EBG
EBG is a leading international electronic components manufacturer supplying highly specialised resistive components. The company has a corporate HQ in Austria and operational facilities throughout Europe, the USA and East Asia. More than 85% of EBG production is exported to customers all over the world.
EBG delivers leading-edge resistive technology, including:
Very low/controlled temperature and voltage coefficients
High stability
High-temperature operations
Very tight tolerances.
All products meet applicable environmental requirements according to European and US military specifications. The different style options include:
Flats
Cylindricals
Dividers
Networks.
EBG's research and evaluation capabilities include sophisticated X-ray facilities and thermal imaging.
Useful links