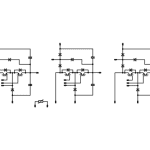 Vincotech have announced a new 650V  flow3x power semiconductor module which boasts 15% higher efficiency than that of the widely used Vienna rectifier. The ANPFC 1 semiconductor module is aimed at demanding power converter designs such as power supplies, industrial drives and charging stations.
Higher efficiency and smaller size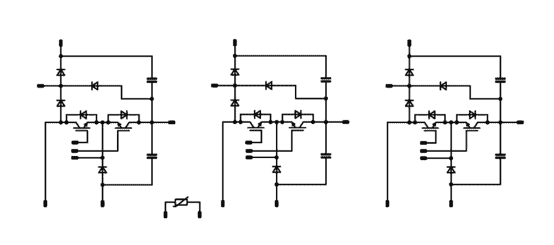 The 650 V/50 A ANPFC 1 features three phases in a single 12 mm, low-inductance flow 1 housing. It uses either ultra-fast Si diodes for cost efficiency or SiC diodes for higher switching frequencies plus:
Integrated DC capacitor
Integrated NTCs to monitor temperature
Built-in snubbing capacitors to improve EMC.
Modules are also available with phase-change material.
Three level PFC architecture
A module uses a three-level PFC architecture which features prominently in power supply and high-end motor drive applications such as pumps and fans.  The module is intended to complement the Vincotech sixpack motion control power modules.
Highlights
Compact design increases power density and reduces weight
Low-inductive design reduces EMI
Integrated DC capacitors mitigate voltage over-shoot
Higher switching frequency
Lower filtering effort
Lower overall costs
Useful links
ANFC1 datasheet – 10-PY073AA050RG02-LK14L03Y-/3/
ANFC1 datasheet – 10-PY073AA050RG01-LK14L08Y-/3/