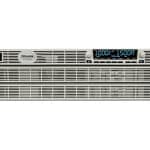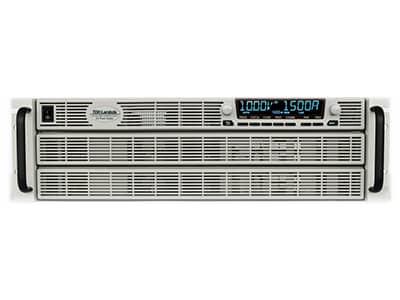 PPM Power has expanded its range of high power programmable power supplies with the introduction of the Genesys+™ GSP series from TDK.
The Genesys+™ series uses Digital Signal Processing (DSP) technology, which results in improved performance, functionality and efficiencies by up to 93%. This series provides 2U high 10 kW and 3U high 15 kW versions with output voltages and currents of up to 0‑10 V/1,500 A to 0-600 V/25.5 A.
One of the major benefits of this series is that you can stack four identical units together for scalable power. There is the potential to go up to 32, although it would require a discussion regarding the load and application.
Improvements over the standard Genesys range
It has two user-programmable output control pins that can activate external devices, such as load disconnect relays.
Arbitrary waveform profiles of up to 100 steps can be generated and stored in four memory cells.
Internal resistance programming for battery testing.
Faster up and down programming response times speed up operation with user adjustable voltage and current slew rate control.
Applications
The Genesys+™ series can be used in multiple applications including component, aerospace and automotive testing, semiconductor fabrication, water treatment, plating and solar array simulation.
Useful Links