Custom Pulse Power Systems
PPM Power along with it's partners can help specify, design, supply and commission specialist Pulse Power Systems for many industrial and scientific applications. Recent projects range from customised HV power supplies, fast pulse generators and klystron anode modulators.
We have a wealth of understanding and experience from which to draw the right solution for any given high voltage or pulsed power challenge. Contact one of our technical sales team on +44 (0)1793 784389 or email sales@ppm.co.uk to discuss your requirements.
Custom System Case Studies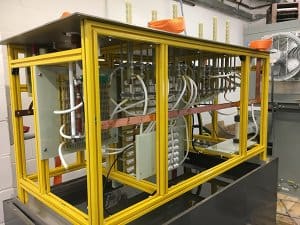 Showing all 6 results