Vincotech Integrated Power Modules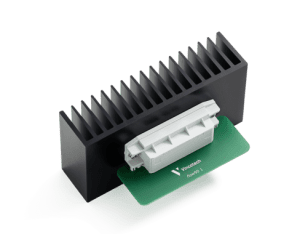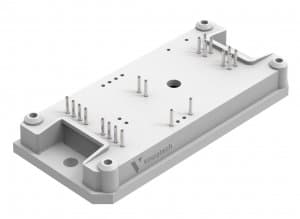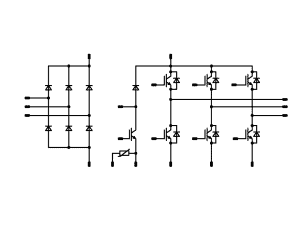 Integrated power modules (IPMs) from Vincotech are highly integrated power electronics modules using best-in-class dies supporting applications from 1kW to >200kW.  IPMs integrate the equivalent of up to 20 devices required in a discrete circuit. For example, a flow90 module houses combinations of sixpack inverter, single-phase rectifier, brake, three-phase rectifier or thyristor-controlled rectifiers.
Features
Single thermal interface
Simple push-in electrical connections
Built in gate drivers, decoupling capacitors and thermistors (some modules only).
Topologies
Rectifer (+brake)
PIM (CIB)
Sixpack
Half-bridge
Topologies can be customised. (Please contact PPM power to discuss).
Product lines
Cost-effective manufacturing
IPMs are proven in high and low volume applications to be exceptionally cost effective in manufacturing time and reducing field failures. Optional clip-in PCB mounting helps simplify assembly and reduce operation count. Pre-applied phase change material reduces assembly time
Eliminates the need for L-shaped heat sinks
Compact housing enables 90° angle between heat sink and PCB
Installs on the same side of the PCB as any other through-hole component.
Showing all 5 results