High power switching for pulsed power applications
PowerMod™ modulators from Diversified Technologies provide the advantages of solid-state high-power switching for demanding pulsed power applications.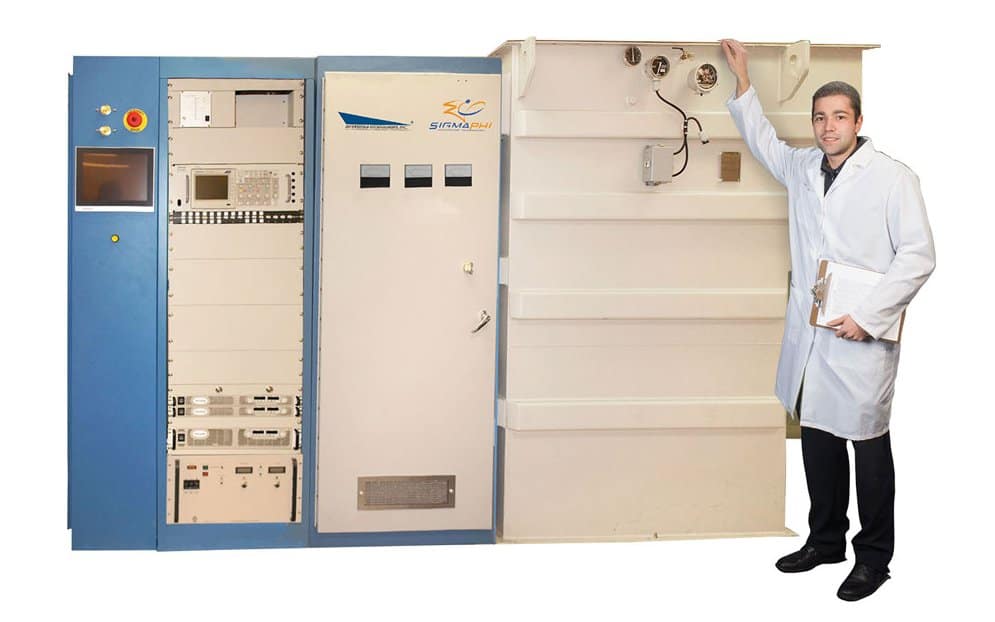 Leading edge applications
PowerMod™ modulators offer cost-effective switching, high efficiency and increased pulse flexibility. The modulators are key components in leading-edge applications including ion implantation, high energy physics as well as manufacturing of semiconductors and flat panel displays.
Hybrid Pulse Transformer Modulator
Better performance than vacuum tube modulators
PowerMod modulators offer better performance than vacuum tube-based modulators because solid state components offer higher reliablity with long component life and generate significantly lower operating costs due to high power conversion efficiency. Lower power consumption means lower utility costs and smaller environmental cooling requirements.
Modulators continue to operate even if switching assemblies fail
All DTI systems are built from patented, solid-state IGBT-based switching assemblies connected in series to achieve the desired voltage. Because IGBT switches always fail "short", PowerMod modulators continue to operate even if several switching assemblies fail. In addition, components are de-rated in the design, allowing additional operating margin.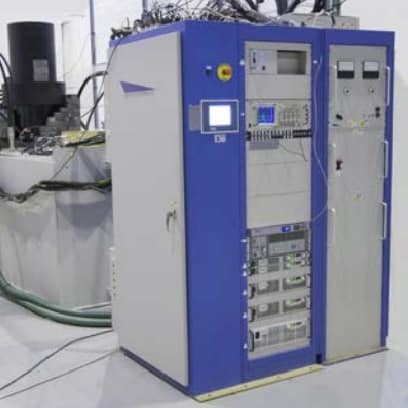 High Power Klystron Modulator
No crowbar required means higher efficiency
DTI's pulse modulators behave as both closing and opening switches. In event of an arc, the switch opens instantaneously, protecting both the load and modulator from damage. The ability to open quickly removes the need for a crowbar in the circuit and leads to some important benefits. Without a crowbar, no series resistor is required and the system is more efficient. In addition, the energy-storage capacitor does not discharge during an arc, so pulsing can resume immediately after the arc clears. Finally, environmental hazards associated with mercury-containing ignitrons are eliminated.
Integrate with external control
PowerMod™ modulators are available in a wide range of voltage, current, and performance configurations, and can be integrated with an external control such as DTI's Pulse Control Unit (PCU).
Please call us on +44 (0)1793 784389 and talk to a member of our technical sales team to discuss your modulator requirements.
Useful Documents
Short Pulse Modulator Documents
Long Pulse Modulator Documents