EBG has added an option for a Thermal Interface Material (TIM) to the company's power resistors. The TIM is a phase change material which is applied onto the resistor baseplate, making the resistors more cost effective to manufacture and increases the lifetime.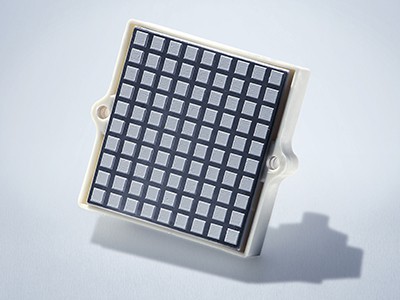 Reduces Manufacturing Costs
By using a TIM, thermal pastes are not required, meaning the need for a stencil or roller application process at the facility is removed. Instead, the process is to simply torque down the resistor and follow the mounting procedure, which reduces costs. As a result of not using thermal pastes, the resistor provides consistent performance over time, as it can't be affected by thermal pastes leaking out.
Improved Thermal Performance
The TIM offers improved thermal performance by reducing the temperature of the resistive elements, thereby increasing the lifetime of the resistors. As shown in the table below, the EBG TIM solution delivers a reduction in the temperature of the resistor element of between 3 °C and 18 °C compared with thermal pastes.
| Part no. | Electrolube rolled | Electrolube Stencil printing | Dow Corning Stencil printing | EBG TIM Solution | No. |
| --- | --- | --- | --- | --- | --- |
| UXP-2000 | 172.50 °C | 188.00 °C | 161.50 °C | 151.00 °C | 1 |
| UXP-2000 | 167.50 °C | 170.50 °C | 154.00 °C | 148.50 °C | 2 |
PT100 Measurement Point
Availability
EBG TIM is available on the power range from AXP-50, rated at 50 watts, to the UXP-2000, rated at 2 kW.
Useful links