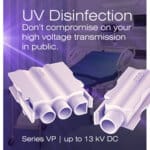 High Voltage (HV) connectors can be used in a wide variety of ultraviolet applications. As UV radiation has sufficient wave quantum energy to separate atomic bonds, it kills bacteria and viruses. This makes it a popular technology for creating sterile environments. UV disinfection is now more important than ever; the sterilisation of equipment and workspaces is vital in the fight against COVID-19.
PPM Power supplies HV connectors manufactured in Germany by GES. These connectors include:
VP Series Internal HV Connectors up to 13kV, 30A
MCS Series Multi Pin HV Connectors up to 5kV, 4.5A
S Series Single Pin HV Connectors up to 40kV, 30A.
The GES connectors are high quality and use a premium insulation material. They offer customers practical benefits and features such as:
Voltages up to 40 kV
Single or multiple pin connectors
High reliability
High operating temperature
High current.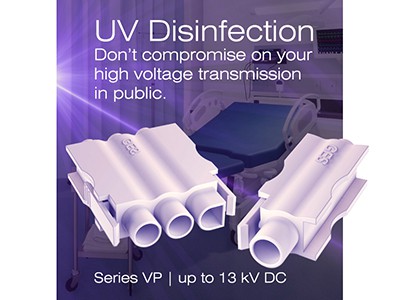 The connectors can be used in many UV applications, such as UV curing, UV surface treatment, UV lithography and UV spectroscopy.
Samples and stock are readily available and customers can benefit from a low MOQ. Contact us now to order.
Useful links
Internal High Voltage Connectors
Multi Pin High Voltage Connectors