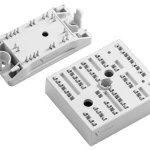 Vincotech have extended the range of 1200V power modules for motion control applications featuring IGBT M7 chips. The new modules are available in sixpack and PIM topologies with current ratings from 5A to 200A. They are housed in industry-standard flow and MiniSKiiP® packages.
The Vincotech IGBT M7 range already covers current ratings up to 1800A.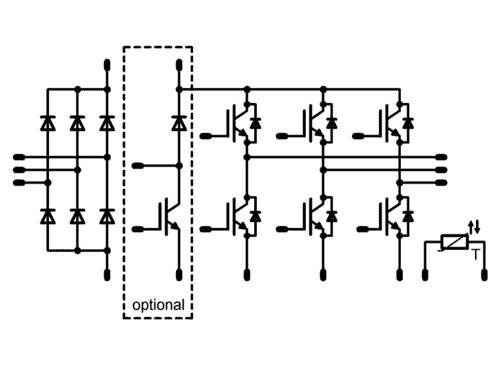 PIM topology
sixpack topology
Lower overall system costs
Ultra-thin wafer processing technology and optimised cell design enables an exceptionally low VCEsat and static losses are reduced by 20%. RFC (Relaxed Field of Cathode) diodes and suppress snap-off recovery allow easier optimisation of EMC behaviour. Consequently, overall system costs are lower.
Multiple sourcing ensures supply-chain safety
20% lower VCEsat
current range vs package vs chip technology
Useful links
MiniSKiiP Integrated Power Modules (IPMs)