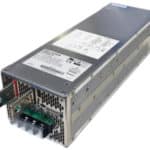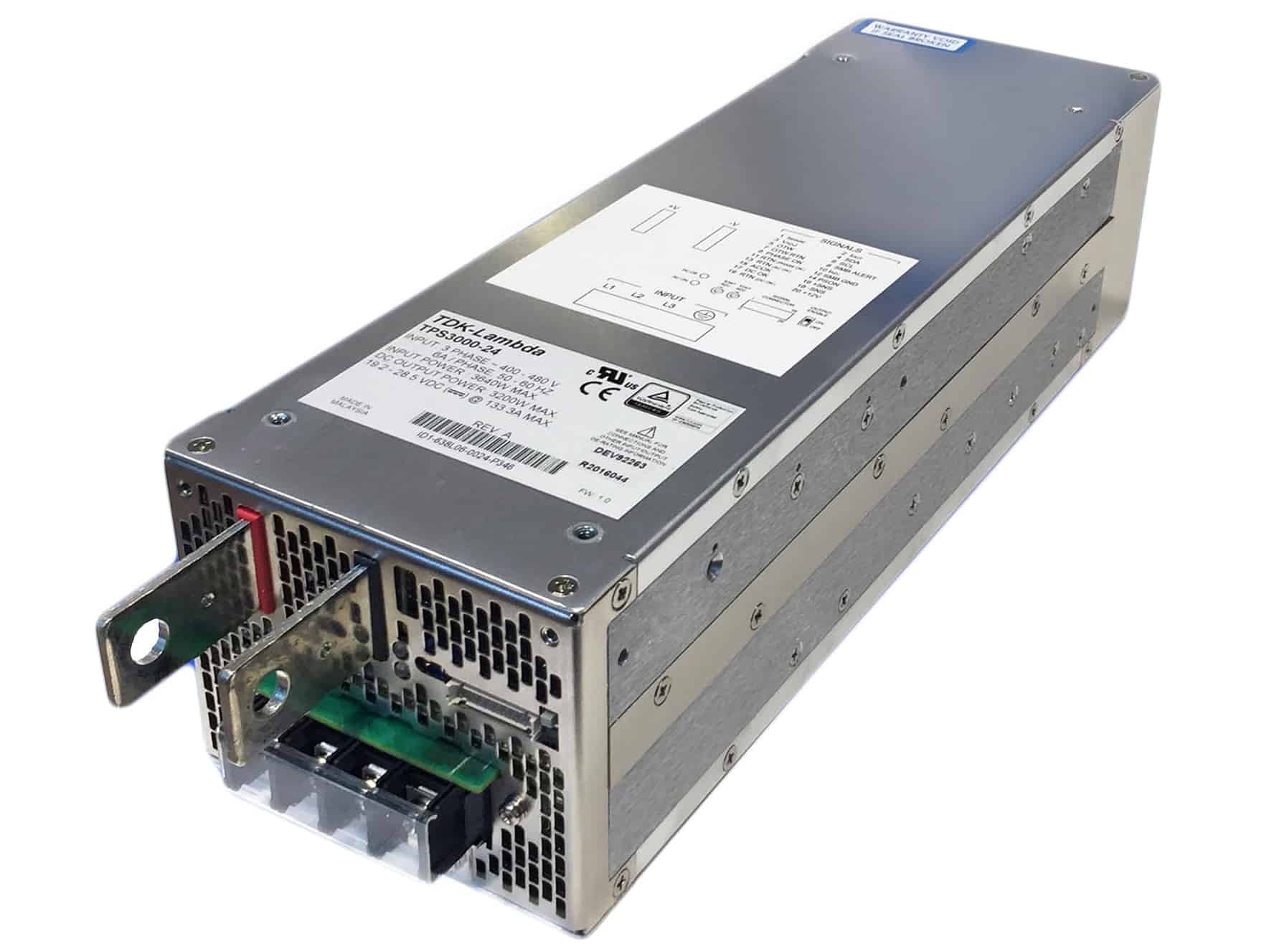 Features:
Isolated AC fail,
DC-good and dropped-phase signals,
Remote on/off,
Remote sense
12V 0.3A standby supply.
Ideal applications
Test and measurement
Lasers
RF power amplifiers
Semiconductor fabrication.
Other information
Parallel Operation – up to eight units can be connected in parallel for higher power and internal ORing FETs allow redundant operation.
High efficiency over a wide temperature range – the 92.5% efficient unit can operate at full load in ambient temperatures of up to 50°C and deliver up to 55% load at 70°C.
Cooling – internal temperature-controlled fan to reduce noise.
Case dimensions – 107 x 84.4 x 324mm (W x H x D) – suitable for 2U high racking systems
Standards compliance – All models certified to UL/CSA 60950-1, IEC/EN 60950-1 and carry the CE mark for Low Voltage and RoHS2.
Radiated emissions – complies with EN55022-A and meets the IEC 61000-3-2 harmonics, IEC 61000-4 immunity and SEMI F47-0706.
PMBus™ communications interface – allows remote monitoring of output voltage, output current, internal temperature, status signals and fan speed. In addition, output voltage, overcurrent limit and remote on/off can be programmed via the PMBus™. Output voltage can also be adjusted between 19.2 – 29V and the current limit point by 70-105% using front panel potentiometers or an analogue 0-5Vdc voltage.
Useful links